Are you an owner of a Bethany Beach home, or are you planning to buy a home in the area and move in the near future? While almost all homeowners appreciate the importance of working with an experienced Bethany Beach real estate agent during their home search, many are not aware of how one particular agent in this area changed Bethany Beach real estate and how he continues to be an advocate for keeping the area vibrant and preserving the natural wildlife and beauty of the area. Here's how Joe Connor, an agent with Compass, was a change agent for the area and why you should work with him when buying or selling a Bethany Beach home.
Joe's story
It all started 25 years ago when Joe became aware that there were two large parcels of environmentally sensitive land that were planned for new development that was proposed for an environmentally sensitive area in Bethany Beach. Joe felt that the highest investment use of this land, with the preservation of future generations. He approached the state of Delaware and opened negotiations for the state to buy these two large parcels, which were a combined 750 acres. requested the money it would take to purchase the land and preserve it as a conservation site. Joe was able to negotiate two transactions, representing both the sellers and the state, in these purchases and was able to find additional purchase funding from the Nature Conservancy. Today the Fresh Pond State Park in North Bethany is enjoyed by the thousands of people who come to the beach area every year.

This beautiful conservation area, instead of being turned into housing that would have negatively impacted the area's natural beauty and wildlife, remains a place for nature and for those who want to enjoy their natural surroundings by biking or walking through the neighborhood. This beautiful land in North Bethany is known for wildlife, such as bald eagles, ospreys, turtles, herring, and deer. Not only was Joe at the forefront of this transaction, but his foresight and dedication to the environment contributed to the rise and preservation of property value in nearby neighborhoods on the oceanfront.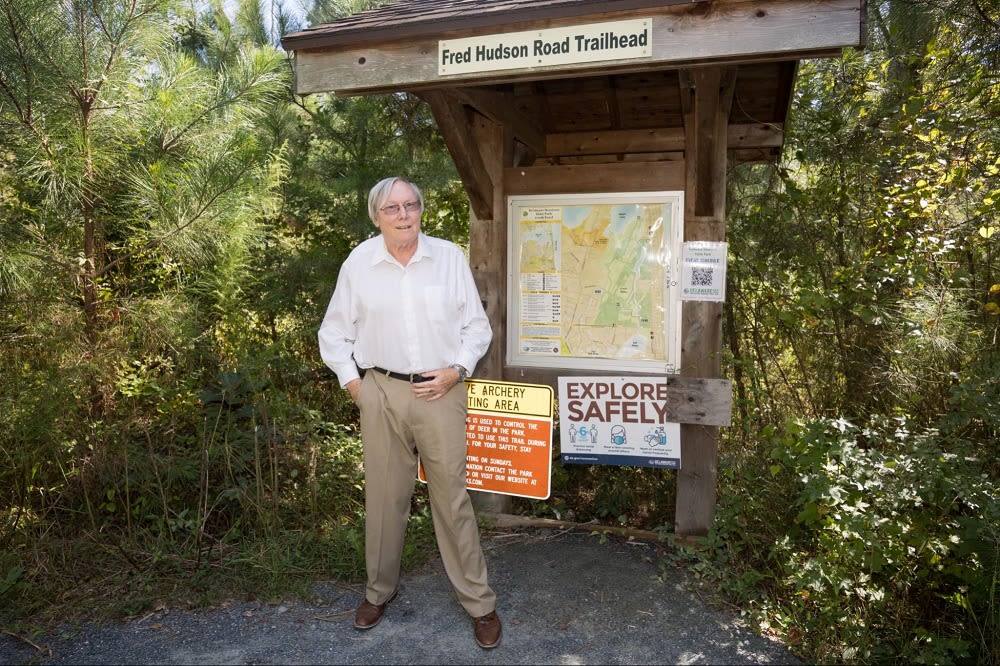 Joe enjoying a visit to the Fred Hudson Road trailhead of the Fresh Pond State Park
Why Joe's advocacy matters
While many Bethany Beach area real estate agents and agents in other parts of the U.S. are concerned only with having more homes to sell, Joe Connor is focused on conserving the area where he lives and works so it can be a better place for all. Instead of profiting from the proposed Bethany Beach construction in the sensitive area, he put the needs of the community first. This speaks to his integrity and his commitment to the residents of the Bethany Beach area. When you work with Joe, you know you are supporting an advocate of the community and will receive advice that is in your best interests as well as the area as a whole.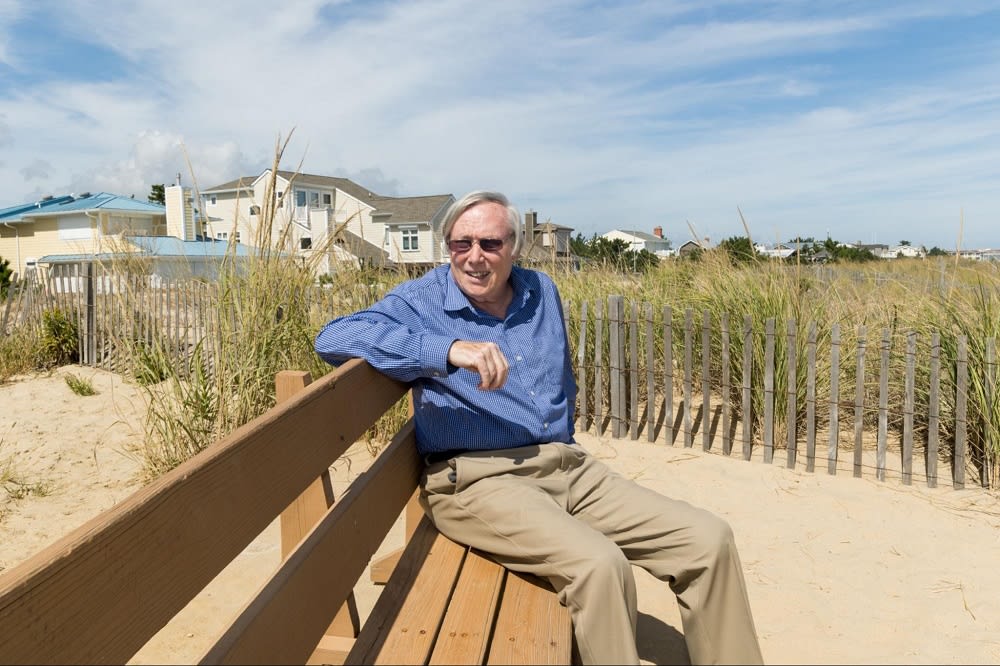 If you are selling your home, Joe will work for you!
When selling your coastal area property, pricing and marketing are key. Joe has been representing sellers at the beach for over 34 years. He knows the market.


Joe Connor is prepared to work with you to price your property to sell at the highest possible price. He will have your home professionally photographed and videoed, and have your property staged to perfection. In order to attract the perfect buyer for your coastal investment, or second, home.


Joe Connor has represented hundreds of satisfied sellers in his career. He believes that every property owner deserves specialized and individual attention.


Joe knows every community in the Bethany Fenwick area, from the Indian River Bridge to the Fenwick Lighthouse.


He will evaluate every detail and accentuate the positive attributes of your home, the view, the amenities, the neighborhood features, and every detail.


When Joe Connor represents your home, he will leave no stone unturned to achieve the absolute highest value for your home.



If you're buying in the coastal area, Joe will make the process smooth and see that you find your perfect home. Here are a few tips for when buying property.
If you are in a position to purchase your coastal home, as a cash transaction, it will greatly increase your negotiating ability and ability to win in multiple bid situations.


Get preapproved for a mortgage. It's always a good idea to go through the mortgage pre-approval process before you start looking at coastal homes for sale so you have a better idea of your budget and facilitate the offer and purchasing process. To get preapproved, you will need to meet with a mortgage lender and show them proof of income, employment, and assets. Your lender will also check your credit score, credit history, and your debt-to-income ratio. Once you are approved, you will receive a letter that you can take with you when you begin looking at homes.


Know what you want. To help your coastal real estate agent streamline the showing process, communicate to them what you want and need in a new home. "Needs" include things like the number of bedrooms and school district, while "wants" may be certain amenities, like pools, master bath suites, or other wish list items that could be incorporated down the line during a renovation project.


Understand how you'll make the down payment and cover closing costs. If you have already sold a home and have access to the equity, you already have a way to cover a down payment and closing costs. However, if you are a first-time buyer or have not yet sold your current home, you'll need to find a way to make these payments out of pocket. For example, if you buy a median-priced home in North Bethany for $710,000, your out-of-pocket costs will amount to $142,000, assuming you put 20% down, as well as an additional $21,300-$35,500 in closing costs. Options for paying these fees include taking out a home equity line of credit, doing a cash-out refinance, or borrowing from your 401(k) qualified retirement plan.


Consider whether you should include contingencies. In a strong seller's market, most buyers will have to decide whether to leave out common contingencies based on obtaining financing or the result of inspections to make their offer competitive. However, in this balanced market, this isn't always necessary. Talk with your coastal real estate agent about the wisdom of including contingencies when writing your offer.

When you are in the market to buy a new home, consider using an agent who has a proven track record of helping North Bethany remain the tranquil, vibrant community it is. Joe Connor is dedicated not only to his valued clients but to the area he loves. Reach out to Joe today to learn about his experiences and to obtain guidance for your home search.