When it comes to renting out Bethany Beach, DE, real estate, it's important to ensure your rental property is as comfortable and lavish as possible. With tons of competition and renters with deep pockets, prospective Bethany Beach residents will expect the most out of where they spend their vacation.

With that in mind, it makes sense to stay up to date with not only general maintenance but any upgrades that can increase the return on investment (ROI) of your property. ROI can come not only from being able to increase nightly or monthly rent but from the overall appreciation of the home. If you eventually decide to sell your Bethany Beach real estate, you will be able to set a higher asking price if your home is updated.

Below are the best ways to boost the ROI of your Bethany Beach, Ocean View, or Fenwick Island rental property.
Tech, tech, tech
You can make your rental property much more valuable — both in terms of ROI and in attracting responsible renters — if you keep your home up-to-date with the latest smart home technology. There are many smart devices and services to outfit your Bethany Beach home — all of which will catch the eye of potential renters.
◾ Smart door locks
These devices can be controlled remotely with your phone, allowing you to go keyless using a keypad and code rather than a traditional lock.



◾ Smart doorbell
Renters want to be just as secure as people who own their own homes, particularly if they're leasing a single-family home. A smart doorbell, allows renters to see who's at their door even if they're not home.
◾ Security system
Renters of Ocean View real estate will appreciate a good security system, including video cameras placed strategically around the property. Include motion lights mounted at strategic parts of the property and renters will feel much more secure in their decision to lease your property.
◾ Wi-Fi
A reliable internet signal is at the top of most renters lists, both for work and recreation. With more and more people working from home, a strong Wi-Fi signal is crucial for connecting your smart home tech, as well as for tenants to stay connected to their offices.


Online services
Another area where tech can help boost ROI in Bethany Beach real estate is to set up systems that allow for online rent payments and maintenance requests. This is another amenity that will attract tenants.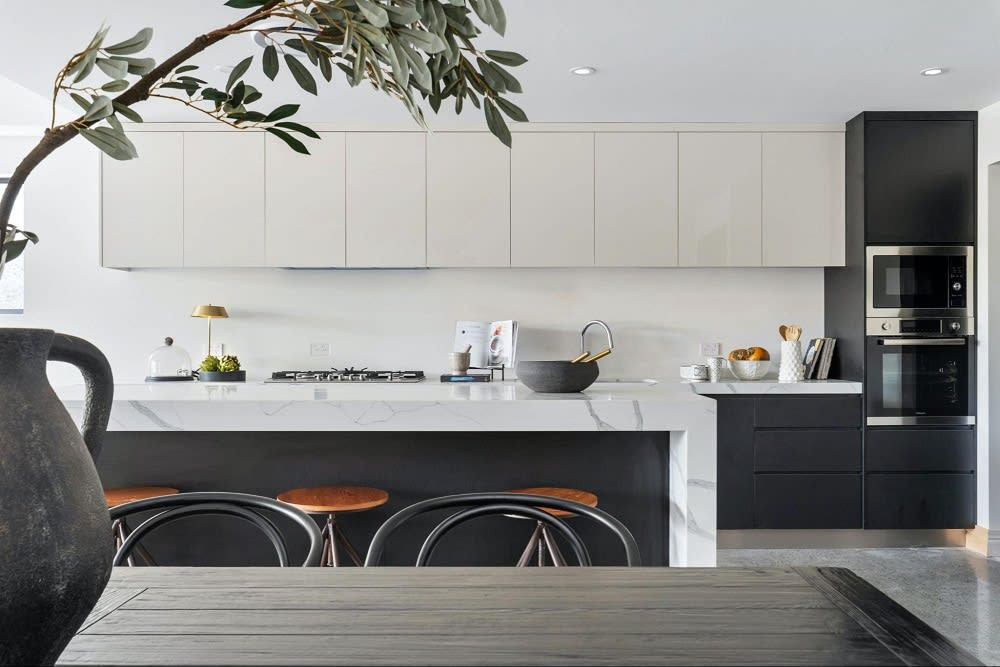 Upgrade appliances
You can hit a home run in regard to ROI if you upgrade kitchen appliances to smart, energy-efficient appliances. Your tenants will appreciate the convenience, and they will also save money on their electricity bills.

There are two ways you can go about upgrading your kitchen appliances. If you have the budget, you can replace all kitchen and bathroom appliances at once to provide renters with maximum convenience and efficiency. There are smart stoves, range tops, refrigerators, dishwashers, and faucets that can even be operated via mobile phone. If you don't have the budget, focus on kitchen appliances first.
Better lighting
Upgrading or adding lighting is definitely a high ROI project for your Delaware beach home. Renters will not only notice the difference but will appreciate having a brighter living area. This is particularly true for those who work from home. You can add new fixtures, whether they're ceiling-mounted or wall-mounted—or replace existing fixtures with new, energy-saving LED fixtures. Either way, the work is simple, and you shouldn't have to call a handyman.
Fresh paint
An inexpensive and easy way to improve ROI and make your rental property shine is to give it a fresh coat of paint. A quick paint job is easy to do yourself and can add a lot of appeal to your space. A fresh coat of paint indoors (or on your front door) is an easy way to keep your Bethany Beach home looking fresh.
New flooring
A new hardwood floor provides a big ROI boost in any property. There are many styles and colors available. A new wood floor will instantly give your rental property a modern look that will last for years.
Bathroom upgrades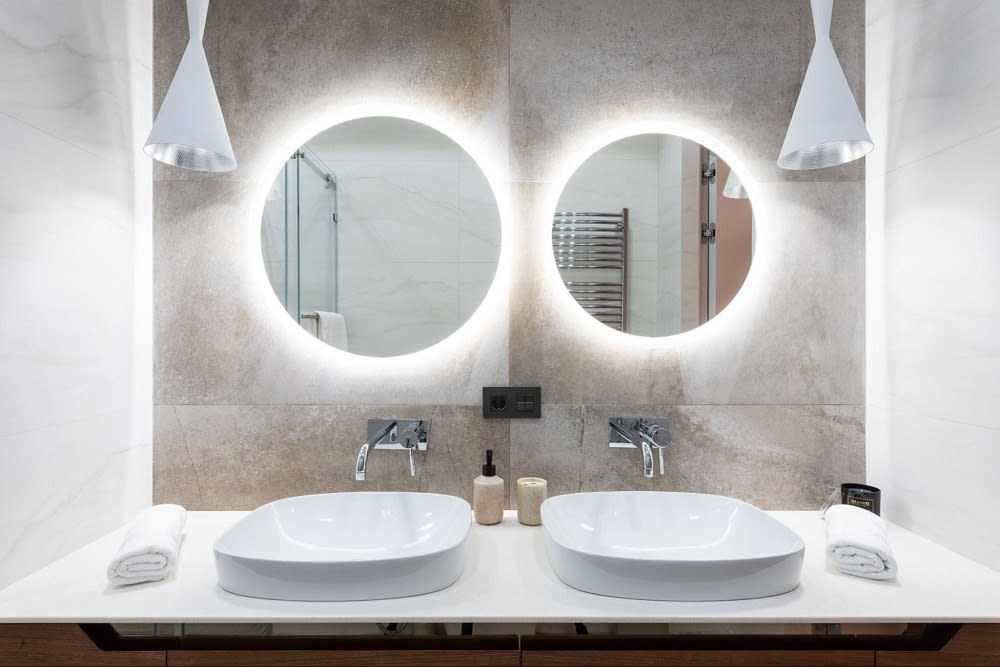 There are a number of bathroom upgrades that will help boost ROI and make life more comfortable for the tenants in your Ocean View real estate. Among them are replacing worn or outdated vanities with new, more functional, and more stylish ones. If the toilets in your rental unit are dated, replace them with low-flow units that will save water and lead to lower utility bills for the renters. There are even smart toilets that are self-cleaning, flush automatically, and include heated seats. If the lighting in the bathrooms is dim, replace old fixtures with new LED lighting that brightens the room and saves electricity.
— —
These are just some of the upgrades that will permanently boost the ROI of your Bethany Beach rental property. While it might seem daunting to perform these upgrades, come up with a list of priorities and set a budget. Look at them as investments that will pay off in the long run.

If you plan to buy or sell Bethany Beach, Ocean View, or Fenwick Island real estate in the year ahead, let Joseph Connor put his local expertise to work for you.