Spotlight: Bethany Beach
All beach towns have one thing in common: a significant water source with a shoreline conducive to recreational activities. And yet, no two beach towns are the same. Each community has its own vibe and is known for something in particular. Miami's South Beach is famous for its party scene and wide-open beaches lined with hotels; Southern California beaches are where the laid-back surfing community can be found, and the northern beaches (both east and west) feature refreshing waters and family-friendly atmospheres.
The town of Bethany Beach is no different — this small coastal town exudes a calm, relaxed atmosphere and serves up some delicious blue crab dishes.
It's easy to make assumptions about beach towns based on what they are best known for, but there is always more beneath the surface. Family fun at the beach is often associated with ice cream, go-karts, and mini golf. While these activities are indeed popular, most beach towns have loads more to offer. Living or staying in
Bethany Beach luxury homes
will prove just how much more there is once you scratch the surface.
Families Like to Gather at the Beach
Bethany Beach is the perfect place for families to gather, including extended families. Spending time at the beach gives families the chance to catch up with each other, for children to get to know their cousins, and for siblings to continue building adult relationships with one another. Water activities, beach games, shared meals, and lots of laughs create the ideal environment for a lifetime of memories.
Owning your own piece of
Bethany Beach real estate
allows you to host events your family will remember for generations. Many homes here are large and luxurious, with just the right blend of elegance and a sophisticated waterfront style. Several levels of living space provide families with plenty of room to spread out, enjoying their own space while in the company of their family.
Tax-free Shopping Allows You to Buy More
Sometimes the sand just becomes too much, or winter has begun to creep on beach time. Whatever the reason, strolling the streets or boardwalk has become the new activity of the day. Only a few states in the country do not
tax
the purchaser of goods, and Delaware is one of them. Anything you buy at local stores, from women's clothing to antiques, does not have state or local sales tax. Since the average national sales tax is just over 5%, you will have more spending money while living or visiting here, which is fantastic because you have loads of shops to explore.
The downtown streets behind the boardwalk are a mix of smaller boutique shops, such as
S.A.L.T. Provisions
and
Gypsy Teal
, with larger variety stores such as the
Rhodes 5 & 10
. There is lots of parking downtown, or you can hop on the
trolley
. Meandering between stores conveys the delightful feel of the downtown beach area.
Every Sunday in the summer, the
Bethany Beach Farmers Market
connects local owners of
Bethany Beach luxury homes
and visitors with those selling fresh food grown locally. Freshly cut flowers, fragrant lavender sachets, beautiful earthy beets, homemade bread, and heirloom vegetables are all you need to create a spectacular dining experience.
Bethany Beach Boardwalk is Wide and Full of Scenery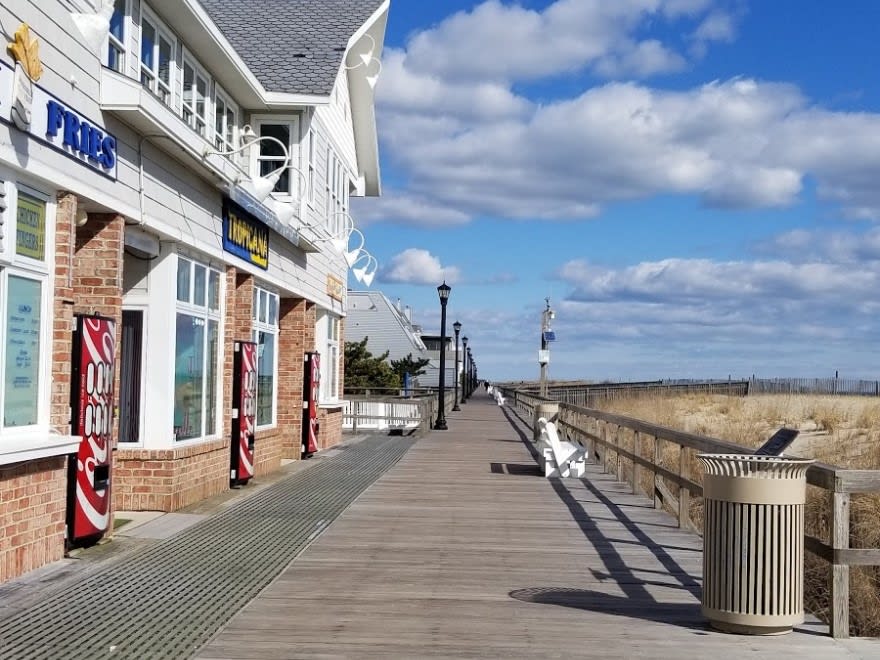 A twelve-foot-wide boardwalk spans almost one-half of a mile along the downtown beach area. The quiet vibe around
Bethany Beach real estate
is reflected in the boardwalk. You will not find amusement park rides or carnival games. Instead, you will have park benches, ocean breezes, and food concessions. People love walking on the boardwalk and listening to the sounds of waves and the playful seagulls. Family members can indulge in an ice cream cone or boardwalk fries and relax on a bench while taking it all in. There is a bandstand near the boardwalk's center where live music venues, art shows, and various festivals are held throughout the year. You may even want to travel slightly off the boardwalk to get in the much-loved mini-golf session.
There is Plenty to Do Outdoors When Living in or Visiting Bethany Beach
The Delaware seashore is simply beautiful and, in some areas, completely undeveloped. Residents and visitors relish the many opportunities to go outside and explore this lovely area. Miles of beaches and nature preserves are teeming with marine life, native plants, and few people. A little over 3 miles south of the Indian River Inlet is the Fresh Pond Tract, managed by the
Delaware Seashore State Park
. There you can find a 5-mile trail system for hiking, biking, and horseback riding. Time spent here will calm even the most stressed person.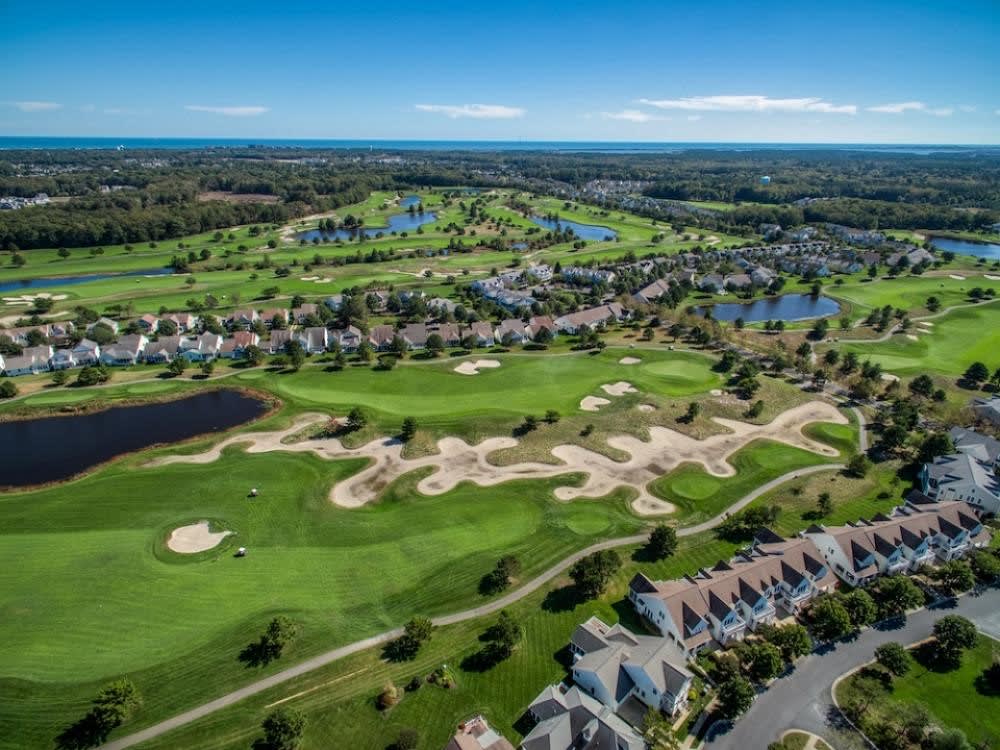 Photo courtesy of Visit Delaware
The Salt Pond Golf Club, surrounded by ponds and natural beauty, is the place for those hoping to spend a few hours on the greens. The 18-hole course is nestled in a residential community of
Bethany Beach luxury homes
and townhouses. The
Bear Trap Dunes
golf club has an exhilarating 18-hole golf course. You can unwind after a fun round of golf at The Den Bar & Grill, a fabulous coastal restaurant serving lunch and dinner. Special events are often held at the golf club due to the surrounding natural beauty.
Restaurants Offer More Than the Famous Blue Crabs
Yes, you will find a plethora of restaurants that dish out buckets of the delicious blue crabs that Delaware is noted for, and they will be spectacular. But you also have many options when it is time for that family meal. Tapas are a fantastic way to share a family meal, and
14 Global
is a perfect choice. Their menu highlights foods from around the world, and the handcrafted cocktails and fabulous wine list make this a favorite of those who own
Bethany Beach luxury homes
. If the family craves a creative menu with a bit of flare, the
Parkway Restaurant
is the place to go. In addition, food trucks and street vendors are serving up easy-to-eat-and-walk treats if you want more time outdoors.
Bethany Beach continues to maintain its reputation as a peaceful, friendly beach that the family will love. With its stunning outdoor scenery, gorgeous golf courses, excellent restaurants, and amazing beach homes, it is the perfect fit for the entire family. If you're ready to make this area your primary or vacation home, contact trusted
Bethany Beach real estate
agent
Joseph Connor
for expert assistance.